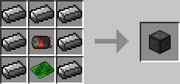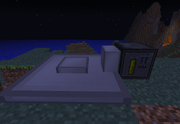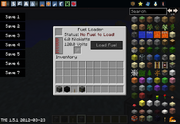 The fuel loader is used to load fuel into the rocket. Place the fuel loader next to a launch pad and they will automatically connect. Fuel loaders need to be powered for fuel to be loaded. In order to start loading the fuel into the launch pad, click the "Load Fuel" button in the GUI. To add fuel to the loader just place it over the top of the fuel gauge.
Ad blocker interference detected!
Wikia is a free-to-use site that makes money from advertising. We have a modified experience for viewers using ad blockers

Wikia is not accessible if you've made further modifications. Remove the custom ad blocker rule(s) and the page will load as expected.